Description
HCP BENEFITS
Ship Free to Practice or Patient
Practitioner Pricing
Money Back Guarantee
Omega-3 Blood Test Kit
Provide patients with simple in-home testing to determine their Omega-3 Index.
Among many available test kits, OmegaQuant has demonstrated superior accuracy. The National Institutes of Health relied on OmegaQuant for their own clinical studies. Your patients will love that it involves only a simple finger prick they can do in their home.
Features

After using the included lancet to take a blood sample from their finger, patients mail back the sample in the return envelope. Your patient gets full Omega-3 Index results within 5 business days of the lab receiving their sample.

Test Kit includes materials for 1 test: sample collection card, lancet, bandage, gauze pad, alcohol wipe, and return envelope.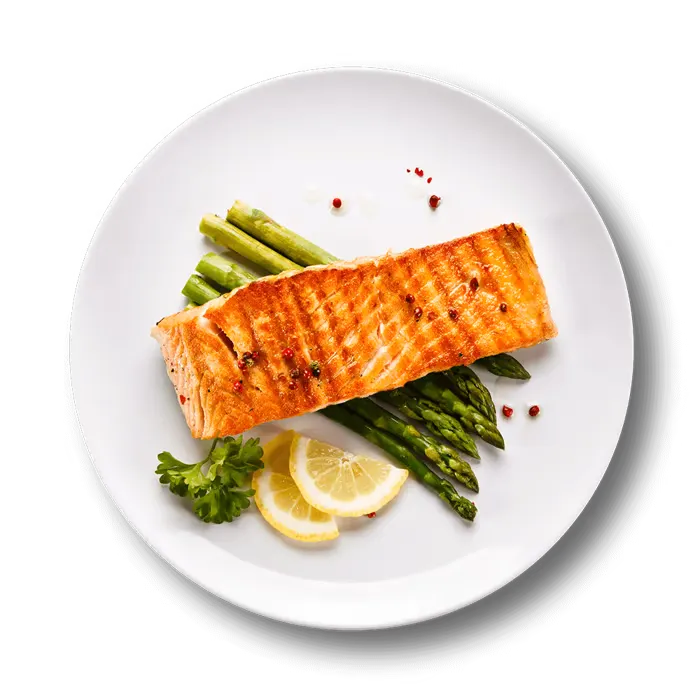 Why Measure Omega-3 Levels?
The omega-3 fatty acids eicosapentaenoic acid (EPA) and docosahexaenoic acid (DHA) have been shown to benefit a wide variety of health conditions affecting the heart, brain, eyes, and joints. Researchers have now linked increased omega-3 intake with higher bone density.
Many factors — including metabolism, absorption, and genetics — affect your patients' omega-3 levels. Testing is the only way to accurately determine your patients' needs, so you can help them modify their diet or supplement as necessary.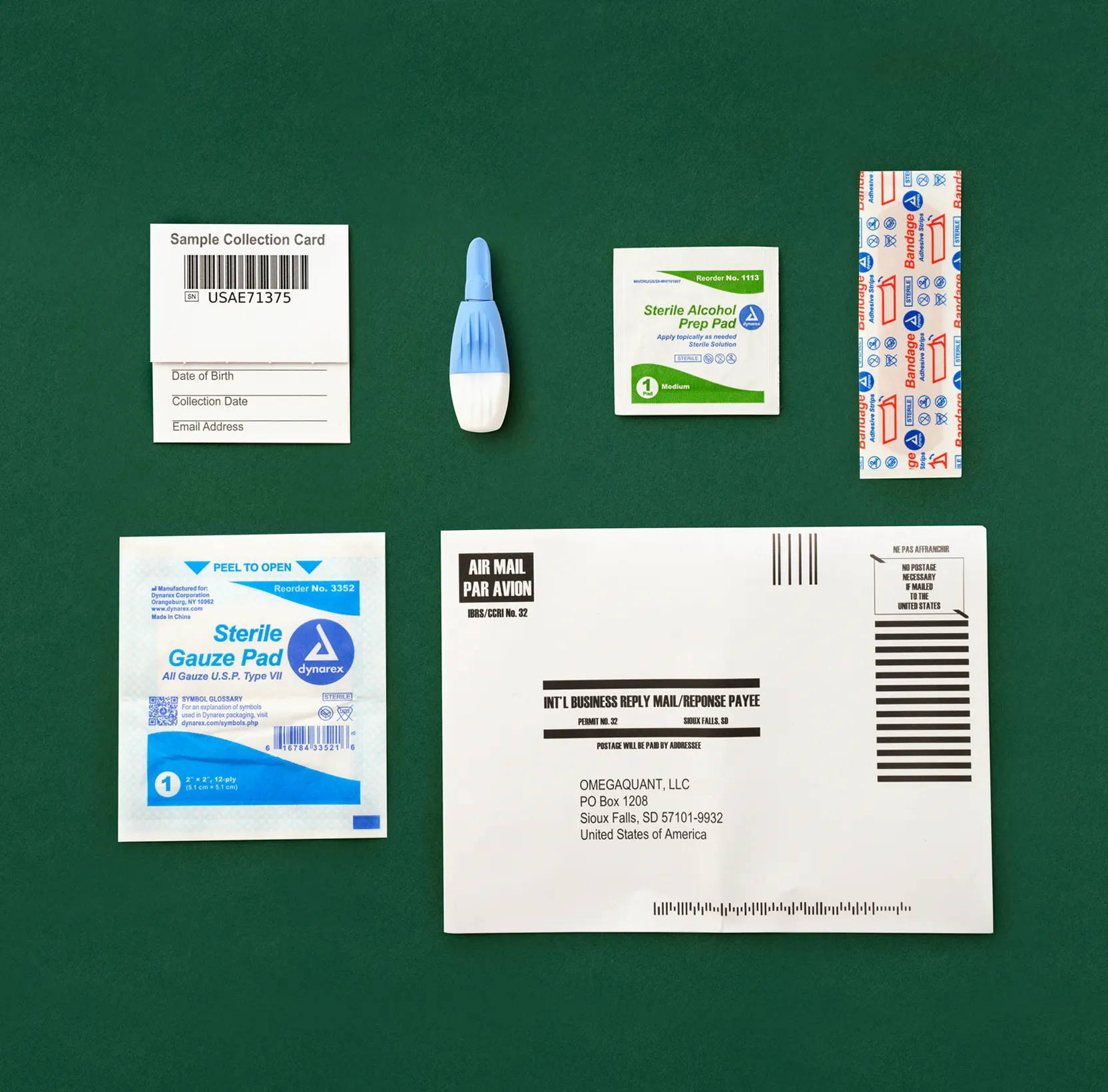 ACCURATE TESTING AT HOME
The Industry Leader in Omega-3 Testing
After researching Omega-3 tests on the market, we selected OmegaQuant for its accuracy. The National Institutes of Health have relied on OmegaQuant for their own clinical studies. Your patients will love being able to perform the test from home and get quick results by mail.
The test results provided are easy for patients to understand. You can advise patients whose results are less than optimal on diet and supplementation strategies to raise their omega-3 levels.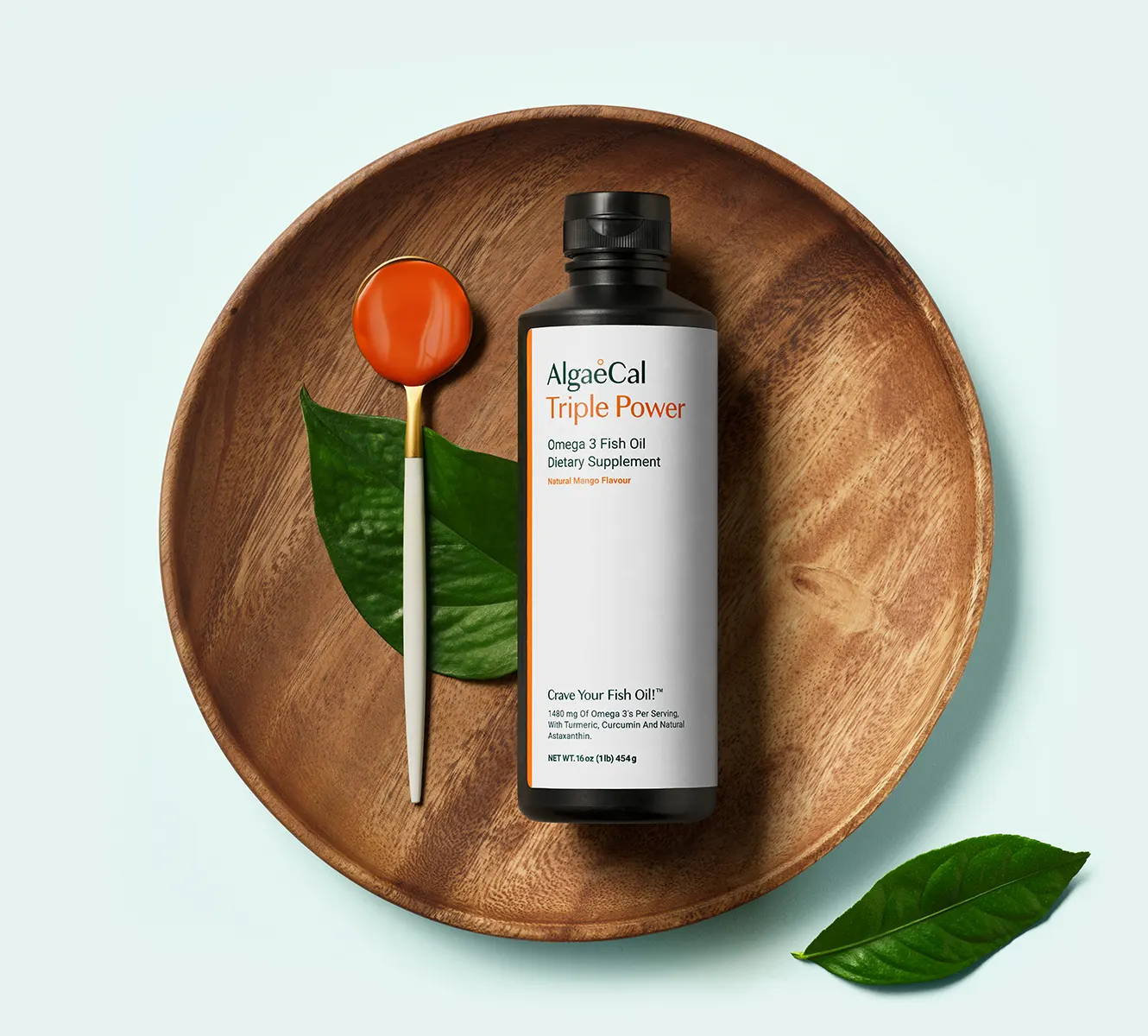 COMPANION TO TRIPLE POWER
Guaranteed Increases in Omega-3 Levels
We've formulated our Triple Power Omega 3 Fish Oil to provide 1200 mg of EPA and DHA per serving. Plus, it's emulsified for 300% better absorption than capsules or gelcaps. We guarantee your patients will improve their omega-3 index when taking two tablespoons/day of Triple Power for 90 days.
Because omega-3 levels are typically so low, we recommend your patients perform a baseline test and then a second test after their 90-day Triple Power regimen. Once their levels are optimal, they can move to a maintenance dose of one tablespoon/day.
Thousands have shared AlgaeCal success stories.
Help your patients join them in better bone health!
Annie Croell
Chatsworth, California
I got a phone call from my doctor asking me, 'what is your secret?'
Roxane Cummings
Cope, South Carolina
I've had no side effects, and the results have been amazing.
Lisa Reiss
Seldon, New York
My doctor said I should try AlgaeCal.
It was as if I was given back 30 years.
Laura Farrell
Spring, Texas
I wanted a natural alternative to restoring my bone density.
Cherie Mathews
Austin, TX
One year of using AlgaeCal has changed my life.
Read All Success Stories