Who is AlgaeCal?
Guided by Science, Powered by Nature
We are the global leader in all things bone health. It is our only area of focus and concern. Every product and service we provide is designed to help the more than 50 million people experiencing bone-health issues live full, active lives, free from the fear of bone loss or fracture.
Bone Loss Is Not Inevitable
At best, traditional calcium supplements only slow bone loss. Reported clinical gains are merely improvements as compared to no intervention. Real increases in bone — over baseline — had not been achieved naturally. Until AlgaeCal founder Dean Neuls, inspired by his own painful bone issues, found what he was searching for on a beach in South America. That's where he was introduced to Lithothamnion superpositum—an ocean algae that contains all 13 of the essential minerals scientifically shown to support healthy bones.
Two decades later, AlgaeCal remains the only calcium supplement clinically supported to stop bone loss and increase bone density — even for people in their 60s, 70s, and 80s. That's a claim none of the over 450 other supplements can make.
"I got a phone call from my doctor asking me, 'What is your secret?"
— Annie Croell, Chatsworth, CA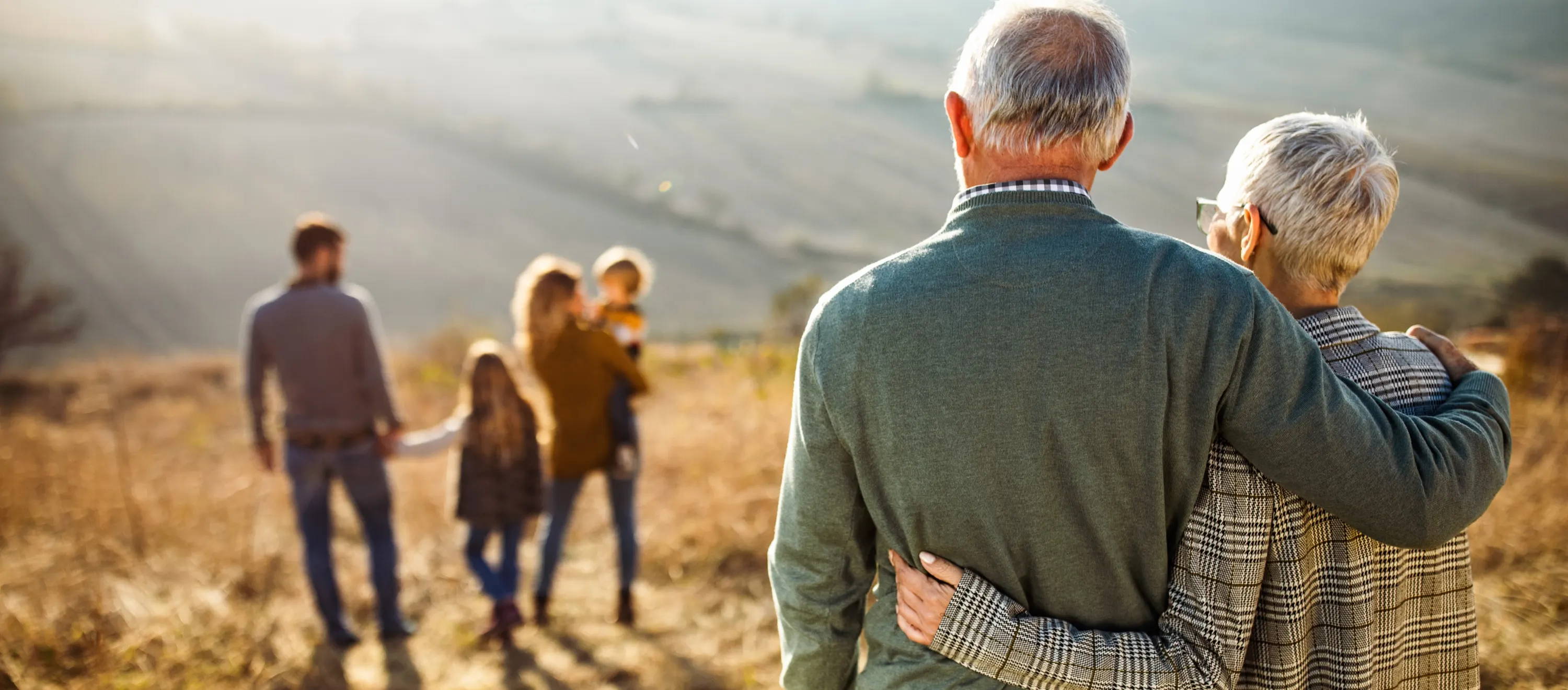 A World Without Fear of Bone Loss
We believe nature offers the best bone-healthy solution to living happy, active, and independent lives. We serve those seeking a plant-based, natural solution. We offer the planet's leading natural calcium supplement, support, and customer service that no other company does.
And we're on a mission to help health care practitioners share this approach with their patients. Traditional calcium supplements can't increase bone density. Guided by science and powered by nature, AlgaeCal can and does.
Changing the Way We Think About Bone Health
Since its founding some two decades ago, the AlgaeCal story features many game-changing firsts.
Plant-sourced

Unlike traditional rock-based calciums, AlgaeCal's novel red algae contains a full spectrum of bone-supporting minerals, including 13 known as essential for healthy bones. Our Plus formula adds in vitamins D3, K2, and C to create a complete calcium formula and one shown to be effective.

Clinically supported

AlgaeCal is the first and only calcium supplement that's clinically supported to stop bone loss and increase bone density. This is supported by three clinical studies. No other supplement can make that claim.

Guaranteed

When taken with AlgaeCal's Strontium Boost as part of our recommended protocol, AlgaeCal offers the industry's first and only calcium supplement guaranteed to increase bone density for your patients. If not, we refund their entire purchase price.
The Global Leader in all Things Bone Health
AlgaeCal is not just the world's premium calcium supplement. We're leading a movement in how practitioners and patients think about bone health. We collaborate with top innovators on our Scientific Advisory Board and report the latest research findings. Most importantly, we're improving quality of life — one person at a time. You can join this revolution by offering AlgaeCal in your practice.
Which AlgaeCal is Right For Your Patients?
AlgaeCal bone health products have helped tens of thousands and earned the trust of medical professionals.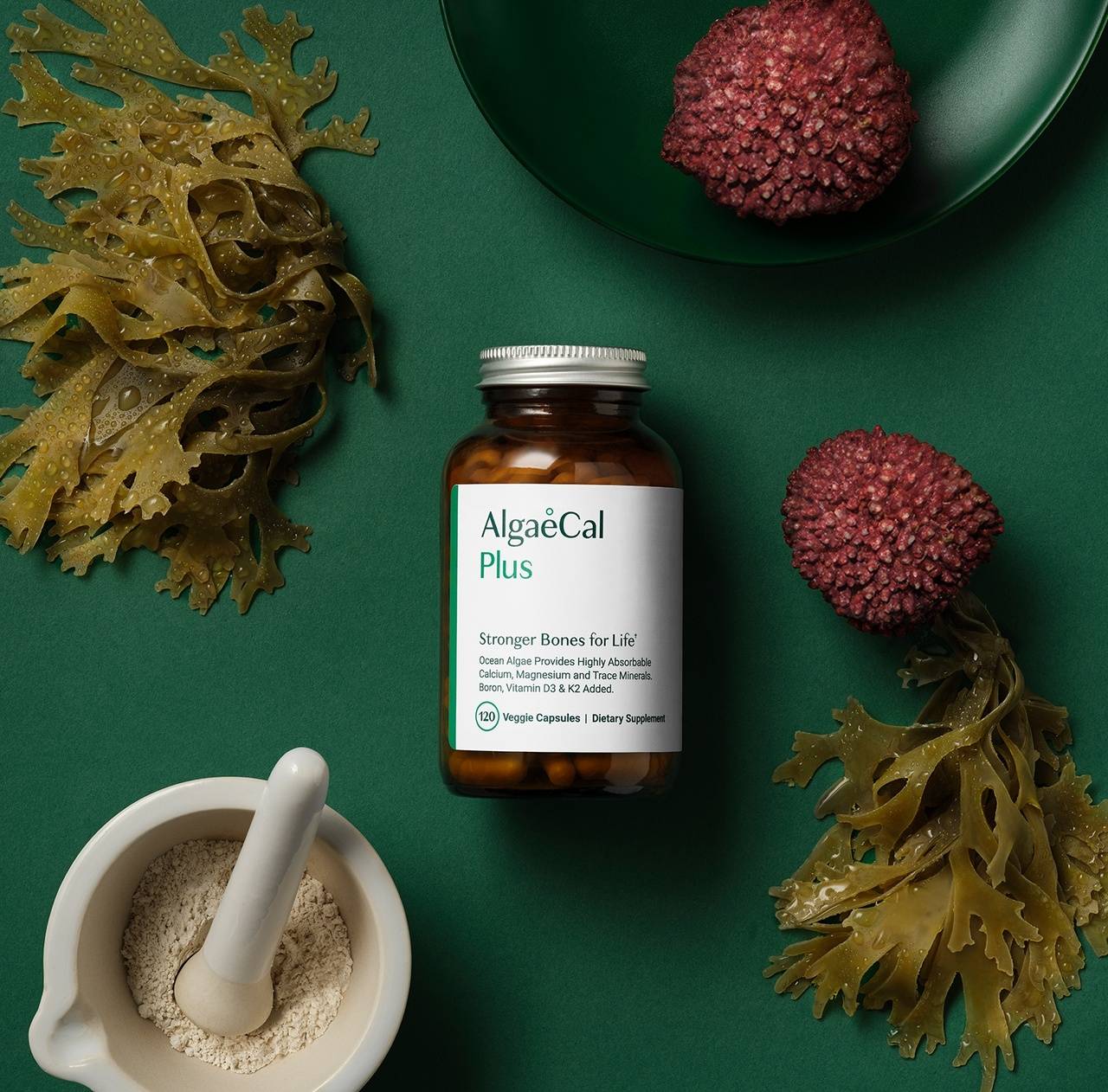 AlgaeCal Plus
Clinically Supported to Increase Bone Mineral Density
AlgaeCal Plus naturally contains 13 minerals essential for bone health. Plus, we add additional magnesium and boron, along with vitamins D3, K2 and C, in amounts found most effective based on our clinical trials.
Explore Formula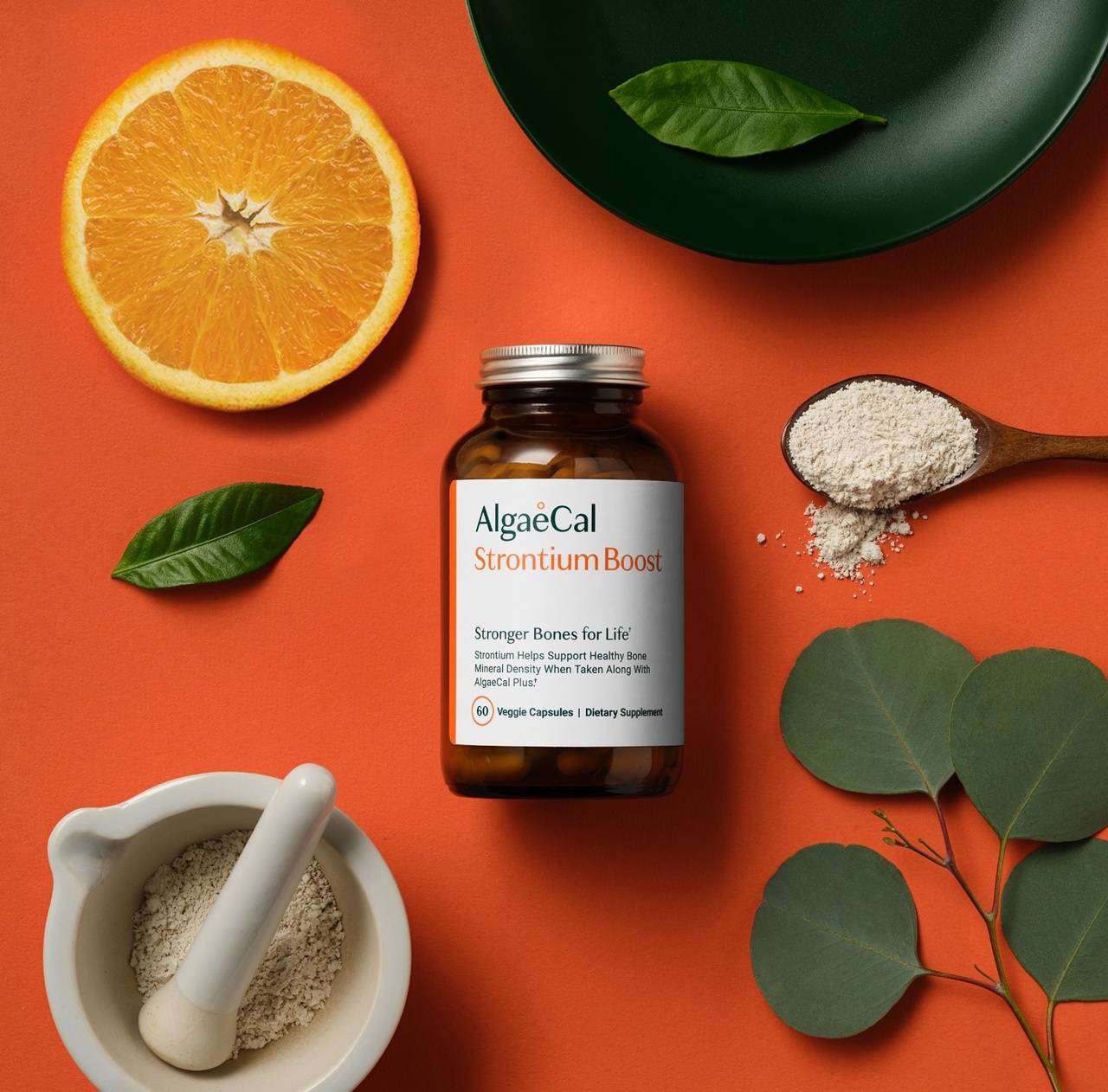 Strontium Boost
Increased the Bone-Building Effects by 3X in Clinical Studies
The common element strontium has shown promising results on bone architecture and strength. When combined with AlgaeCal, subjects achieved results 3 times as fast.
Explore Formula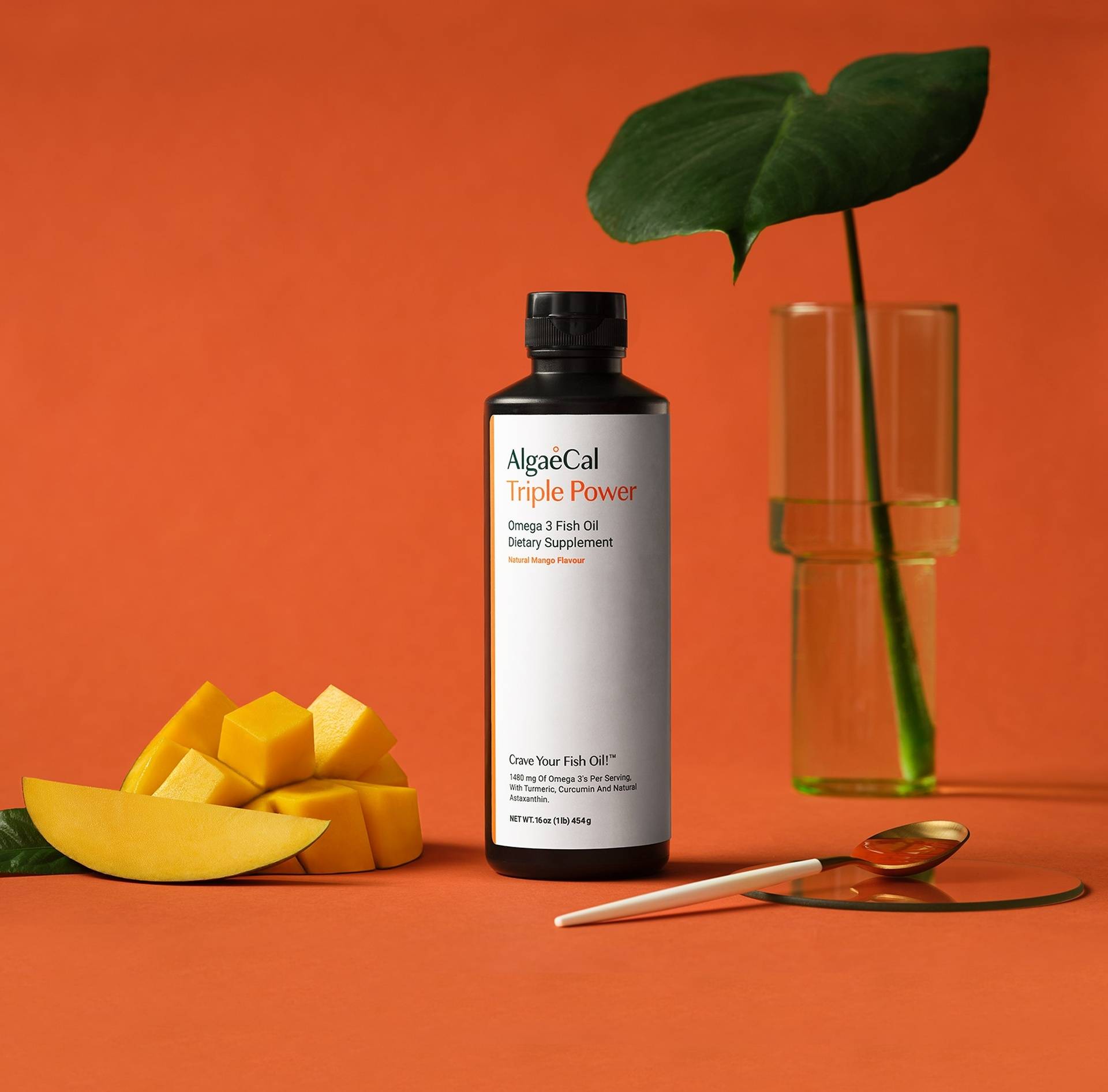 Triple Power Fish Oil
Supports Overall Cellular Health, Including that of Bones
Our unique mango-flavored liquid delivers 1200 mg of EPA and DHA, plus curcumin and astaxanthin for additional support. Our formula is emulsified to provide up to 300% better absorption than capsules or gelcaps.
Explore Formula